Shanghai sits at the mouth of the Yangtze River, the longest river in China. Though no match for the long history of Beijing and Xian, yet Shanghai has a unique story to tell: starting from a fishing village opened up 1842, Asia's leading city in the 1920s and 1930s dubbed as "Paris of the East", and today Shanghai has become one of the world's largest metropolitan cities, the largest economic and transportation centre in China. It best shows where China is headed in the 21st century as well as a museum of East meeting West on Chinese soil.
---
For more information about Shanghai and the featured tours, please visit the following Link:
---
A Brief History
About 6,000 years ago, the western part of today's Shanghai dried up into land and its eastern part became a piece of land about 2,000 years ago.
Shanghai began as Huating County, an administrative district established in 751 AD. The county, located in an area known today as Songjiang District, had its boundary reaching today's Hongkou District in the north, Xiasha in the east and the coast in the south. In 991 AD, Shanghai Town was set up in the county.
During the 1260-1274 period, the town evolved into an important trading port. On August 19th, 1291 during the Yuan Dynasty (1271-1368), the then central government approved the establishment of Shanghai County in this area. Hence this day became the anniversary of the founding of the city of Shanghai.
In the 16th century (or the middle period of the Ming Dynasty), Shanghai became the national centre of textile & handicraft industry. In 1685, Shanghai set up its first customs office. After the Opium War in the mid-19th century, Shanghai served as a major trading port and gateway to inland China. With invasion of the big powers from across the world, Shanghai was then turned into a semi-feudal and semi-colonial city for about 100 year. On May 27, 1949, the People's Liberation Army of the Communist Party of China took control of Shanghai and since then Shanghai has undergone a historic transformation.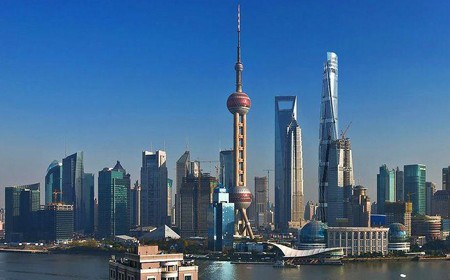 ---
Climate
Weather during November to April is the coldest and temperatures range between 3.5oC to 13.7oC (38.3oF to 56.7oF). Weather in May, June, September and October is cooling, ranging between 18.6oC to 23.5oC (65.5oF to 74.3oF). Climate in July and August starts to turn hot and temperature can go up to 28oC (82.4oF) or above.
Population
Due to constant inflow of people from other parts of the country, the population in Shanghai keeps growing. When Shanghai was turned into a city, it had only a population of less than 100,000. By the end of 2006, however, the city's permanent residents had grown to nearly 13.7 million, or 1% of China's population. In 2006, an average 2,157 permanent residents lived on each square kilometre of the city.
---
Cultural and Historical Sites
By the end of 2006, Shanghai has 19 cultural and historical sites listed under the state protection and 165 under the city protection. A number of ancient sites and gardens dating back to Tang, Song, Yuan, Ming and Qing dynasties have been well preserved. Well-known sites include Yuyuan Garden, Longhua Temple, Jade Buddha Temple, Confucius Temple, and Zhujiajiao Ancient Water Town. Shanghai has also many precious relics and sites featuring its revolutionary history, such as the site of the first National Congress of the Communist Party of China, Residences of Dr. Sun Yat-sen, Mao Zedong, and Zhou Enlai.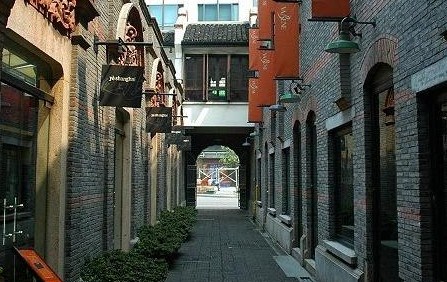 ---
Tourist Scenes
While Shanghai lacks the classical Chinese royal palaces, gardens and monuments of Beijing, its colonial legacy and international character give it a character of its own – a museum of East-meets-West and a mix of modernity and tradition. Modern Shanghai attracts the attention of the whole world. Visitors are flocking here, drawn by curiosity, a sense of possibility, the lure of potential professional and financial success, or perhaps simply a desire to be in one of the coolest, brashest, and most exciting cities in the new century. The most popular tourist scenes in Shanghai include the Bund, People's Square, Orient Pearl Broadcasting and Television Tower, Jin Mao Tower, Global Finance Centre (which has a nickname of bottle opener), and Shanghai Xintiandi.

Food and Shopping
Shanghai is also known as a paradise for eating and shopping. Shanghai's restaurants are among the finest to be found in China. There are more than 30,000 chain-store-style restaurants serving Chinese and Western-style food and delicacies from other Asian regions. The foreign-style restaurants feature food from more than 30 countries, including Italy, France, Japan, Portugal, and India while the Chinese ones feature food from more than 20 regions of China. The famous restaurant areas are at the City God Temple area, Yunnan Road, Henan Road, Zhapu Road and Xianxia Road. For shopping buffs, Shanghai is known as "the Oriental Paris". Nanjing Road, Huaihai Road, Super Brand Mall, the Grand Gateway, Plaza 66 and Xujiahui Shopping Center are the top choices.