Keynotes
---
Prof. Huan Liu
Fellow, IEEE

Keynote Title:
The Good, the Bad and the Ugly: Uncovering Novel Opportunities of Data Science
Abstract:
Big data is ubiquitous and becomes bigger, and challenges traditional data mining and machine learning methods. Social media is a new source of data that is significantly different from conventional ones. Social media data is mostly user generated, and is big, linked, and heterogeneous. We present the good, the bad and the ugly associated with the multi-faceted social media data, exemplify the importance of data reduction and inferring invisible information with real-world examples, and illuminate new opportunities of developing novel algorithms and tools for data mining and machine learning. In our endeavor of taming the bad and the ugly with the help of the good, we deepen our understanding of ever growing and evolving data and generate innovative solutions with interdisciplinary, collaborative research.
Brief Biography:
Huan Liu is a professor of Computer Science and Engineering at Arizona State University. He obtained his Ph.D. in Computer Science at University of Southern California and B.Eng. in Computer Science and Electrical Engineering at Shanghai JiaoTong University. Before he joined ASU, he worked at Telecom Australia Research Labs and was on the faculty at National University of Singapore. At Arizona State University, he was recognized for excellence in teaching and research in Computer Science and Engineering and received the 2014 President's Award for Innovation. His research interests are in data mining, machine learning, social computing, and artificial intelligence, investigating interdisciplinary problems that arise in many real-world, data-intensive applications with high-dimensional data of disparate forms such as social media. His well-cited publications include books, book chapters, encyclopedia entries as well as conference and journal papers. He is a co-author of Social Media Mining: An Introduction by Cambridge University Press. He serves on journal editorial boards and numerous conference program committees, and is a founding organizer of the International Conference Series on Social Computing, Behavioral-Cultural Modeling, and Prediction. He is an IEEE Fellow.
---
Rob Axtell
Professor

Keynote Title:
Is Agent Computing the New Calculus for Social Interactions?
Abstract:
In "Games and Economic Behavior" von Neumann and Morganstern famously wrote that "[m]athematical discoveries of a stature comparable to that of the calculus will be needed in order to produce decisive progress in [game theory]." One of these men was a great mathematician while the other a noted mathematical economist. Soon after writing the founding volume of game theory, and before von Neumann's work on cellular automata, they each worked on digital computing. Given the machines of the day it was natural to conceive of computation as a way to solve equations. Today we use agent computing in a fashion that abstracts from the explicit solution of equations. Is it possible that the new discovery the von Neumann sought for game theory was, in some sense, right under his nose - the digital computer--but that he did not have either the right hardware or software to see such a solution? This and related questions will be examined in this talk.
Brief Biography:
Rob Axtell is Professor of Economics and of Computational Social Science at George Mason University, and a member of the Krasnow Institute for Advanced Study. He is Co-Director of the new Computational Public Policy Lab at Mason and External Faculty Member at both Northwestern University's Institute on Complex Systems and the University of Waterloo's Institute for Complexity and Innovation. Previously he was a Senior Fellow in the Economic Studies and Governance Studies programs at the Brookings Institution. He has been Visiting Professor in the Complexity Economics Programme at the University of Oxford, Mellon Visiting Distinguished Professor at Middlebury College, and External Professor at the Santa Fe Institute. He holds a Ph.D. in Engineering and Public Policy from Carnegie Mellon University. His research involves agent-based computational models of social phenomena. His book Growing Artificial Societies: Social Science from the Bottom Up, (MIT Press, 1996), co-authored with J.M. Epstein, is widely cited as an early statement of the potential of multi-agent systems to represent social processes. His research has appeared in leading general interest scientific journals (e.g., Science, Proceedings of the National Academy of Sciences USA, PLOS One), disciplinary journals (e.g., American Economic Review, Economic Journal, Computational and Mathematical Organization Theory, Journal of Regulatory Economics), and has been reprised in the popular science press (e.g., Nature, Scientific American, Science News, New Scientist, Discover, Technology Review), in newspapers and magazines (e.g., Wall Street Journal, Los Angeles Times, Washington Post, Atlantic Monthly, the New Yorker) and in a museum installation. His current research involves the creation of entire artificial economies consisting of 100s of millions of agents.
---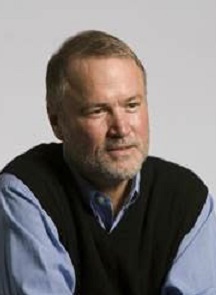 Bruce Caldwell
Professor

Keynote Title:
F. A. Hayek and the Theory of Complex Phenomena
Abstract:
TBA
Brief Biography:
Bruce Caldwell is a Research Professor of Economics and the Director of the Center for the History of Political Economy at Duke University. He is the author of Beyond Positivism: Economic Methodology in the 20th Century, first published in 1982. For the past two decades his research has focused on the multi-faceted writings of the Nobel prize-winning economist and social theorist Friedrich A. Hayek. Caldwell is the author of Hayek's Challenge: An Intellectual Biography of F. A. Hayek, and since 2002 has been the General Editor of The Collected Works of F.A. Hayek. He is currently working on a family authorized biography of Hayek. Caldwell has held research fellowships at New York University, Cambridge University, and the London School of Economics. He is a past president of the History of Economics Society and of the Southern Economic Association, a past Executive Director of the International Network for Economic Method, and a Life Member of Clare Hall, Cambridge.
---