Topic #1: Imbalanced Data Learning: From Class Imbalance to Long-tailed Data Classification
Prof. Yiu-ming Cheung, IEEE Fellow, AAAS Fellow, IET Fellow, AAIA Fellow, and BCS Fellow
Hong Kong Baptist University, China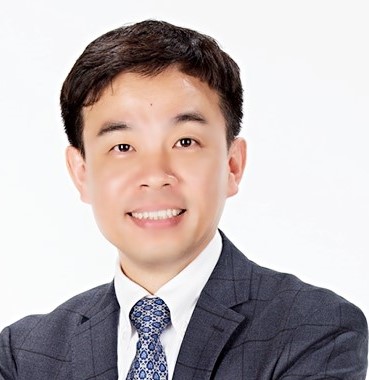 Abstract
In many practical problems, the number of data forming difference classes can be quite imbalanced. In particular, real-world data are often typically exhibiting a long-tailed distribution, which refers to a small number of classes with abundant training samples but the remaining large number of classes only with very few training instances. Such imbalanced data could make the performance of the most machine learning methods become deteriorate to a certain degree. In general, the problem of learning from imbalanced data is nontrivial and challenging in the field of data engineering and machine learning, which has attracted growing attentions in recent years. In this talk, we will introduce the imbalanced data learning and its related techniques, as well as its applications. In particular, our recent advances on this research area will be introduced as well.
Bio
Yiu-ming Cheung is currently a Chair Professor (Artificial Intelligence) of the Department of Computer Science, Dean of Institute for Research and Continuing Education (IRACE), and Associate Director of Institute of Computational and Theoretical Studies in Hong Kong Baptist University (HKBU). He received PhD degree from Department of Computer Science and Engineering at The Chinese University of Hong Kong in 2000, and then joined the Department of Computer Science at HKBU in 2001. He is an IEEE Fellow, AAAS Fellow, IET Fellow, AAIA Fellow, and British Computer Society (BCS) Fellow. His research interests include machine learning and visual computing, as well as their applications in data science, pattern recognition, multi-objective optimization, and information security. He has published over 250 articles in the high-quality conferences and journals, including TPAMI, TNNLS, TIFS, TIP, TMM, TKDE, TCYB, CVPR, IJCAI, AAAI, and so on. He was elected as a Distinguished Lecturer of IEEE Computational Intelligence Society in 2020, and named a Chair Professor of Changjiang Scholars Program by the Ministry of Education of the People's Republic of China for the dedication and exceptional achievements in his academic career.Also, he is the Editor-in-Chief of IEEE Transactions on Emerging Topics in Computational Intelligence.
---
Topic #2: Emerging Extended Reality Applications
Prof. Fotis Liarokapis
Centre of Excellence, Nicosia, Cyprus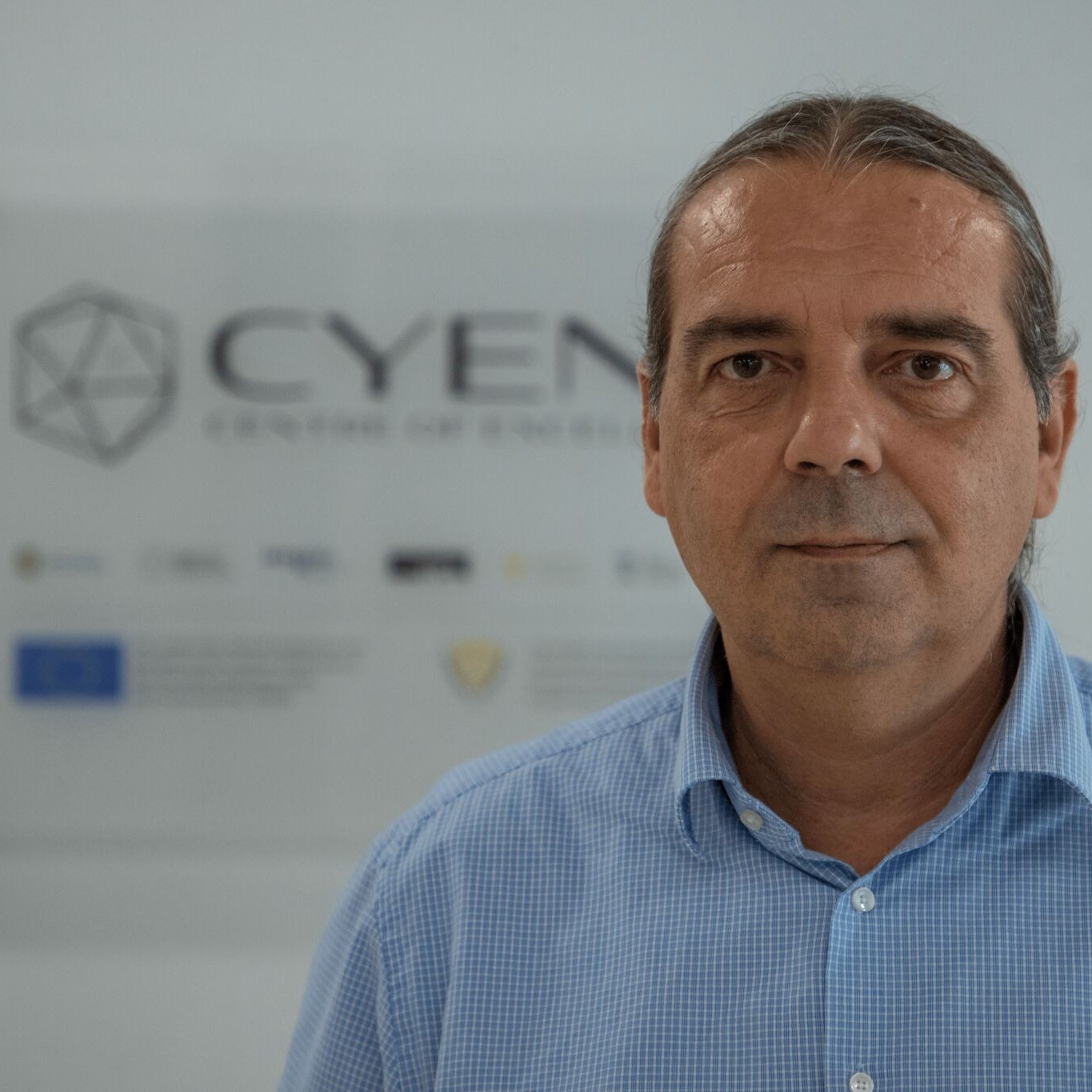 Abstract
Extended reality (XR) is currently booming, and it is expected to dominate over the next few years. This talk will showcase how XR technologies can be used for several emerging application domains. Firstly, it will introduce the main concepts and principles behind XR. This will cover a brief overview of both software and hardware technologies but also adjacent technologies such as human-computer interaction and brain-computer interfaces. In the second part, the talk will demonstrate novel applications that have been experimentally used in laboratory environments but are expected to become the new standards in the broad field of computer science and engineering. Case studies will cover research prototypes from several application domains ranging from education, cultural heritage, health, and psychology originating from different research funded projects.
Bio
Dr. Fotis Liarokapis is currently an Associate Professor (MRG Leader) of Extended Experiences (EX) at CYENS - Centre of Excellence, Nicosia, Cyprus. He received the D.Phil. degree from the University of Sussex, U.K., and has worked as a Research Fellow with City University, London, U.K., Coventry University, U.K., and most recently at Masaryk University, Czech Republic, where he was an Associate Professor and Director of the HCI Lab. Dr. Liarokapis (IEEE member) has contributed to more than 160 refereed publications in the broad areas of virtual and augmented reality, serious games, computer graphics and brain computer interfaces. He is the project coordinator of XR4ED EU project. He has organised multiple conferences and workshops and currently, he is the general co-chair of IMET 2023, the publications chair of Mobile HCI 2023, and the general co-chair of Eurographics 2024.
---
Topic #3: Diversity, Non-discrimination, and Fairness in AI: From technical approaches to education and societal engagement in the era of Generative AI
Prof. Jahna Otterbacher
Open University of Cyprus, Cyprus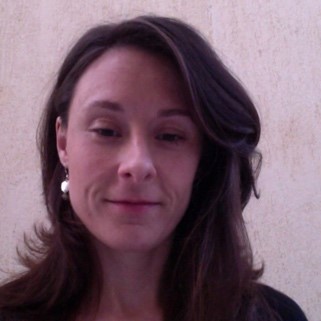 Abstract
The European Commission has described a vision for Trustworthy Artificial Intelligence (AI), outlining seven requirements that AI systems must meet. While some are of a primarily technical nature (e.g., "Robustness and Safety"), others – such as "Diversity, Non-discrimination, and Fairness" or "Transparency" – require transdisciplinary solutions. A key barrier to realizing Trustworthy AI is that we do not (yet) have an AI-literate public. In this talk, I focus on Diversity, Non-discrimination, and Fairness, as a large volume of research has emerged on the mitigation of social bias in AI. Many approaches define a range of acceptable behaviors for an AI system, as to manage those deemed problematic and/or unfair. I discuss the challenges that Generative AI poses for such approaches. How can we define what are fair behaviors, when these systems produce previously unseen content and data, which are often unexpected? Finally, I share our team's efforts to educate non-technical audiences on concepts surrounding AI and Big Data, with the goal of engaging members of the public in defining the social norms for AI systems.
Bio
Dr. Jahna Otterbacher received her doctorate from the University of Michigan (Ann Arbor, USA). She is Associate Professor and Vice Dean of the School of Pure and Applied Sciences at the Open University of Cyprus (OUC). At OUC, she leads the Cyprus Center for Algorithmic Transparency (CyCAT), which conducts interdisciplinary research focused on promoting technical and educational solutions for promoting algorithmic transparency and literacy. Concurrent to this, Jahna co-leads the Fairness and Ethics in AI-Human Interaction (fAIre) group at CYENS, a new center of excellence and innovation in Nicosia, Cyprus, in collaboration with two international Advanced Partners, UCL and MPI. Her research has been funded by the EU's Horizon 2020 Research and Innovation Program (under Grant Agreements No. 739578 (RISE) & No. 810105 (CyCAT)), as well as the Cyprus Research and Innovation Foundation (under grants EXCELLENCE/0918/0086 (DESCANT) and EXCELLENCE/0421/0360 (KeepA(I)n)).